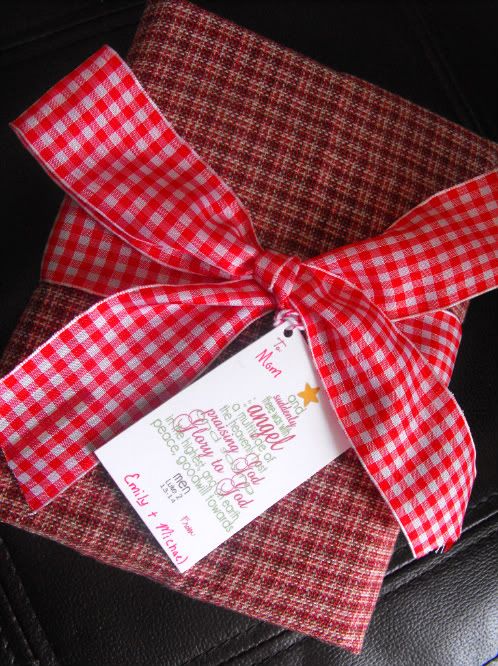 * I am glad that I am feeling better! I have felt pretty crappy for about three weeks
* I love wrapping gifts simply
* I had a disastrous experience with Contact paper
* I am craving peppermint stick ice cream.
* I am so glad to be heading home for Christmas! I miss family a lot!
* Got a new pair of pants yesterday, but had to throw out an old pair today.
* I think NOOKs are great! Tried one out this weekend! Amazing!
Little Girl: Guess what I want to be when I grow up?
Me: What do you want to be when you grow up?
Little Girl: A teacher, just like you!
New discoveries in the blog world
Better to remain silent and be thought a fool than to speak out and remove all doubt.