Michael and I spent the day vegging out! It was fabulous! We continued our tradition of having lasagna for Thanksgiving. Instead of making the whole turkey deal for just the two of us, lasagna became the tasty alternative. Plus, at that time it was one of the only meals I knew how to make. Ha! Ha! Ha! Look at all that cheesy goodness!
They just opened up a new grocery store near my house. It is huge! It is beautiful! Can you find anything there? No! I looked everywhere for the Ricotta cheese. I asked at the service desk. I called the store. I asked at the cheese bar, but nobody knew
.
I ended up going to the old grocery store to find it. Sometimes big and new is not always the best!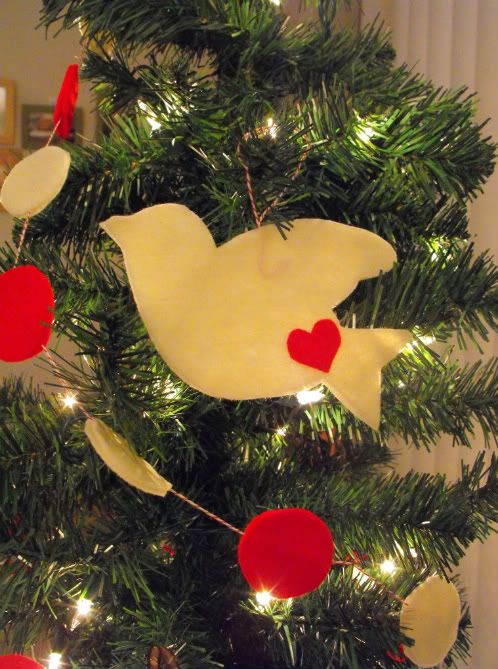 This year I have been noticing how popular felt is. I never knew how easy it is to make things out of! I found the circle garland in Family Circle Magazine. You can see it here!
To make the dove, I just Googled "dove template." Traced the template onto some freezer paper. I ironed the freezer paper onto the felt and then cut out two doves and attached them together with fabric glue! Simple! Simple! Simple! The twine is Martha Stewart bakers twine, which I am in love with!
At Michael's the other night,I bought one of these clear plastic ornaments.I love them! So many options. Here is my first one! I put in rolls up pieces of scrapbooking paper. The outside has felt letters. Of course I added a little gem sticker!
Goodnight everyone! Hope you had a fantastic Thanksgiving!